Silicone Mouldings
2nd June, 2017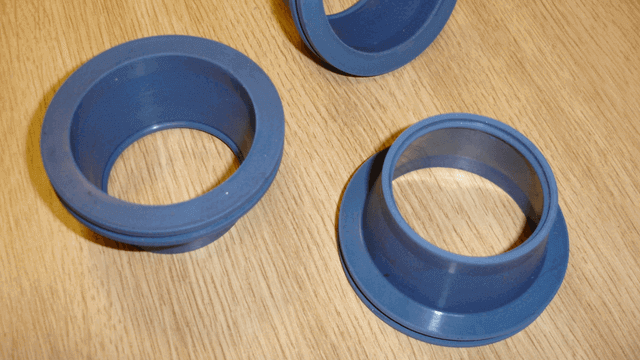 One such customer recently got in touch looking for a bespoke rubber product and we were only too happy to jump on the project.
Enquiry
This customer got in touch enquiring about the possibility of us supplying anti-static and ozone resistant rubber mouldings, which would be used in airport locations. Upon further discussion, we found out our customer was unable to use the machinery that the rubber moulding was from because of broken parts that were no longer manufactured. This rendered an otherwise usable product obsolete.
Delivery
It would be a waste to let a viable machine sit idle so we set to work on manufacturing a series of replacements parts which would bring the machinery back to life.
After we received the sample from the customer, we copied the shape of the part to produce a steel compression mould. We then manufactured a few prototypes and submitted samples of the new parts to the customer.
We opted to use silicone for the replacement parts as it has great stability and precision, as well as being resistant to hot and cold. This makes it ideal for machine parts. It was also a material that would be anti-static and ozone resistant to prevent from static build up and cracking in the parts.
Results
The outcome of successfully manufacturing the product meant that the customer now has access to many years of using the machinery again. Our customer is very happy with the communication used by our team and the production of the rubber. Aquaseal Rubber's customer service and quality products lead to the customer placing an order for a further 100 replacement parts.
Jason Armstrong, managing director says "We are happy with the outcome of the initial trials of our bespoke material which was a mixture of anti static /metal detectable and ozone resistant, the item in a blue colour looks good great."