Aquaseal creates cost-efficient alternative with polyurethane clamping plates
18th May, 2020
Aquaseal was approached by a customer who was looking to cover some clamping plates with one of our materials. The company use these plates in the production of suspended ceiling tiles so it was important that the material was hard-wearing, high load-bearing and durable and it became clear that polyurethane was the best option.
The first stage of this was Aquaseal getting hold of the products to see what we were working with. After a site visit and communication between both parties, we took the first set of plates away. Within seven days we had stripped the original parts and recovered them in red 70 shore polyurethane. We also cleaned and painted the steelwork on the clamps, making them look good as new!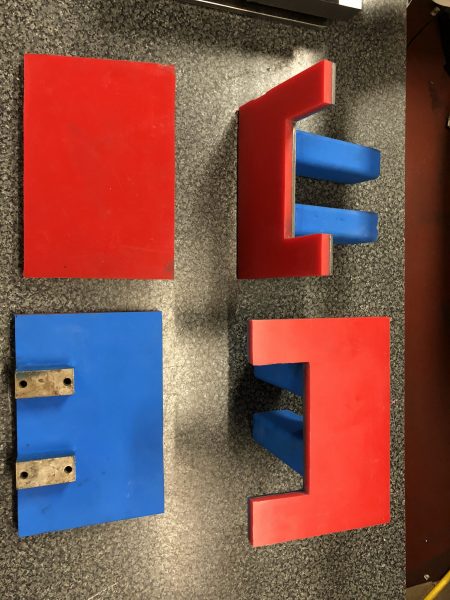 Since the first batch was done 18 months ago, we have had five follow-up orders. The client commented saying that our material is outlasting their previously supplied grade so it is also more cost-efficient. Result!
If you're looking for a bespoke product similar to this one, check out our polyurethane page or get in touch today.