Jetty Gate Seals
5th August, 2016
After a few emails & photos then a 20 year old drawing was issued Aquaseal set about offering the solution by manufactured custom jetty gate seals.
Aquaseal looked at all the questions raised by the customer relating to the application and come up with an Epdm rubber 40 shore A Hardness which is suitable for water/ozone and temperatures from -40 to 120 deg C, The hardness of 40 shore A was agreed due to the uneven sealing face of the old jetty structureas this will compress and take up any diffrence between the structures worn faces.
We bonded a 3mm thick steel mounting plate in the middle of the seal to help with the mounting of the seal to the gate steel structure using bolts to hold in place, the seal was 76mm wide x 52mm thick and over 6 mtr long
The first off sample we made worked great with a few small tweaks with the bolt hole sizes and this then lead to 5 more seal being ordered and fitted to the refurbished jetty gates.
The customer was very happy with the seal and it performance under water along with service from Aquaseal and their staff and look forward to dealing with us again in the future.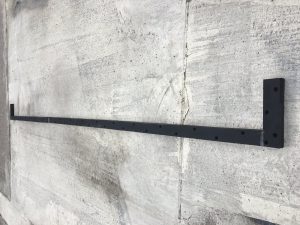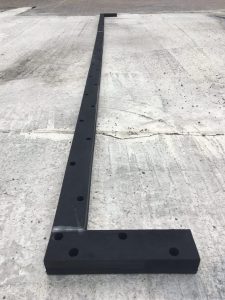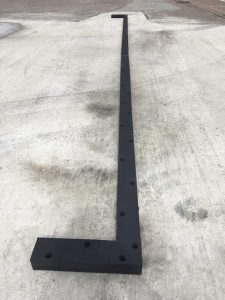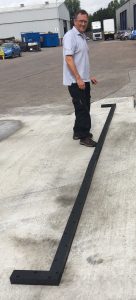 These photos were taken outside our Longbenton manufacturing facility just to show the size of the seal, the man in the Photo is Doug Heslop our Production Manger.