Moulded Viton Hoses
13th July, 2017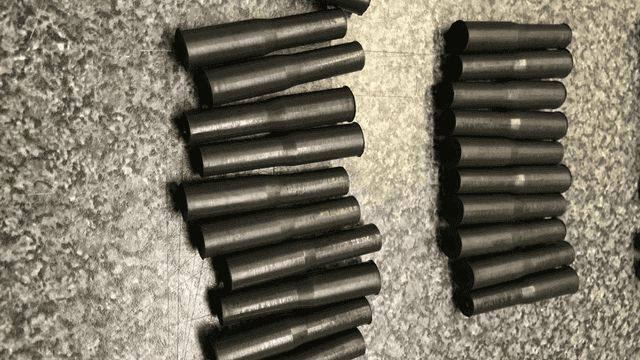 One such opportunity arose recently when we were asked by an engine manufacturer to help them with some moulded Viton hoses required for a large engine.
Enquiry
The customer got in touch with us after they had been let down by their current supplier and were looking to take the work back to the UK for more consistency.
We were contacted via email with a drawing of the product. We then checked the raw material spec against our current grade. It turned out that our material was as good if not better than the specified material on the drawing. The costings and tooling prices were submitted to the client for approval.
Delivery
The moulded hose was made from Viton 70 shore as that was the material that had been specified in the customer's drawing. 70 shore A Viton is a good fit for this type of hose as it is used in a fuel injector system so needs to be both temperature and chemical resistant.
One of the biggest challenges of this project was the lead-time. As we manufacture everything ourselves on-site, it takes longer to get the products made compared to purchasing ready-made products. With the help of our raw material supplier, we were able to quickly get a hold of the materials needed. Our production team pulled out all the stops to ensure that the deadline would be met.
Results
Our client was happy with our fast response. So much so that we were asked to manufacture the first 200 items within 10 working days. We were able to deliver this only 1-day behind, making the new customer very happy. This was followed up with a visit from the customer and we are now working hand in hand with their requirements for these parts on a call-off basis.
Production manager Doug Heslop, said this of the project: "Sometimes customers ask for a quick turnaround and they need to understand not everything is off the shelf in this trade. We managed to get help from our raw material supplier and tooling guys to help meet this demand. Our operator started early and worked late to help with the demands. It was nice to see our customer visit and give gratitude to the people involved in the manufacturing side of this order."
If you're interested in working with a rubber company that can deliver on time and on budget, get in touch