Rubber For Offshore Wind Farms
10th December, 2018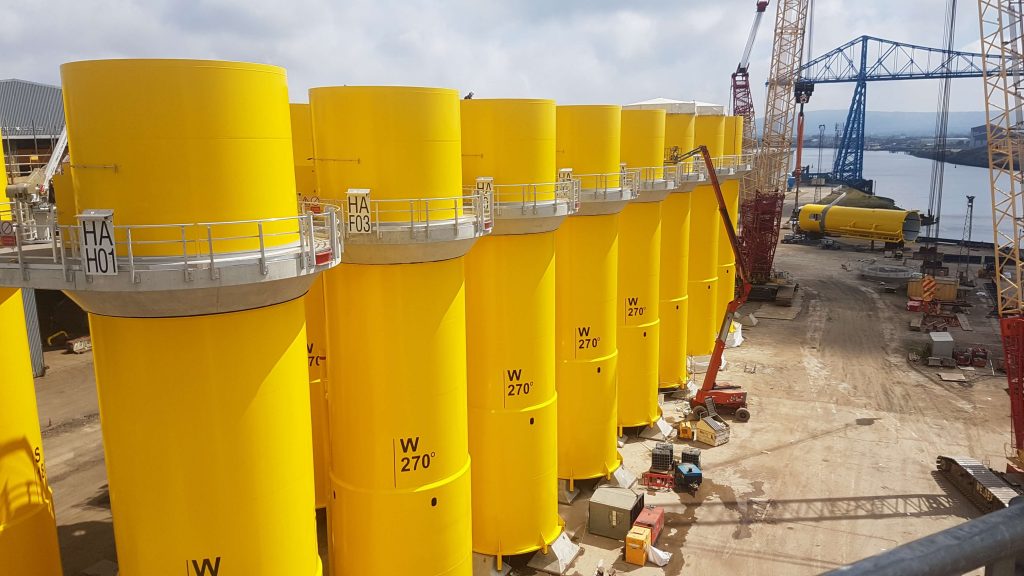 Aquaseal is fortunate to work for several clients in the offshore wind power industry, which presents a number of unique challenges. We were approached by one such company thanks to our years of experience in the marine rubber industry to tackle a bespoke project.
Enquiry
We received a phone call from a client asking us to help them with a bespoke marine rubber manufacturing project. The brief was as follows:
The client needed some rubber items for ladder ends that would act as a buffer at the offshore wind farm. The team at Aquaseal spoke with the client to gain any necessary information and looked at the drawings they emailed over.
We were able to discuss materials, timeframe, and cost, and held multiple meetings to plan out the onsite fitting of the fabrication itself. Due to the location, the onsite fitting would require additional rubber products like gaskets, washers, and expanded neoprene sponge gaskets being made for all 21 units. We agreed to deliver the product over a 12-month period.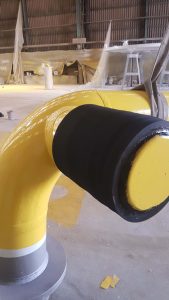 Product – Impact-Protection Buffers
The product itself was made out of 60 Shore A Neoprene. We chose this because it is ozone and seawater resistant, with a minimum of 25 years' guarantee. For industries where the rubber product will be in constant use, we make sure to manufacture our fabrications with the highest quality materials in order to guarantee a long-lasting result.
Challenges
Aquaseal faced several challenges during this project, both logistical and time-based. We had to contend with delivery times that coincided with free space on the wind farm itself. Travel for site fittings had to be organised so that we could work alongside the painters (who were also working there sprucing up the location itself).
Outcome
As expected, the client was incredibly satisfied with the outcome of this project. They expressed how impressed they were with Aquaseal's ability to cope with the demand for the items, as well as the flexibility of our site fitting team in carrying out installation around the wet paint.
Jason at Aquaseal said, "We worked hard to get the product correct for this application, and it showed in the final result of the top quality finish and fitting of our onsite fitting team. A good job all around by the factory and the fitters – we're looking forward to working with them on the next project that is 8 times larger in number."