Separation, Isolation & Social Distancing Screens
In order to adhere to current government guidelines, it's important that workers social distance as much as possible. These screens have been designed for workers to maintain a safe distance from each other, whilst continuing to carry out their roles as efficiently as possible.
Where can the isolation screens be used?
The screens were initially designed for infection control in factories but, as social distancing measures are developing, there is potential for them to be used in other situations too.
Factory separation screens
In a factory situation, it can be difficult to maintain social distancing, especially if you are operating on a production line. Isolation screens can be placed between employees (and easily moved around) to prevent germ contamination or unsafe contact.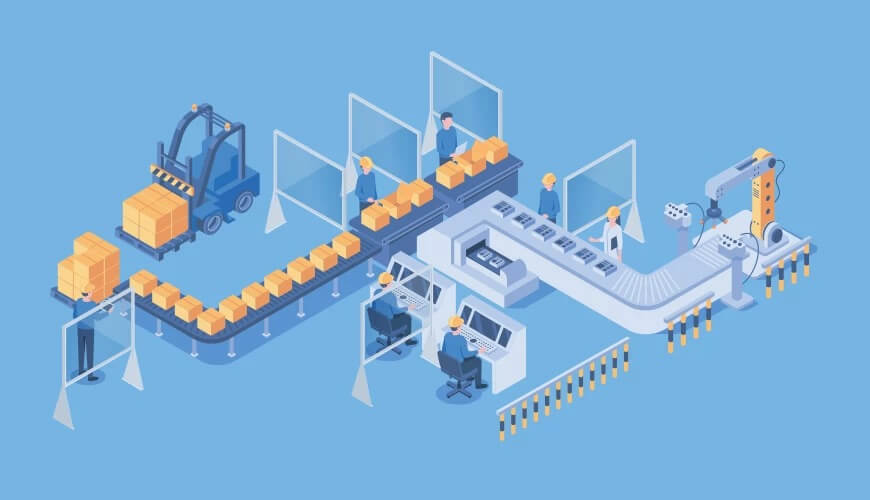 Restaurant separation screens
As social distancing restrictions lift, restaurants and bars will eventually reopen. In order to maintain hygiene and implement infection control, plastic screens between tables and employees can help prevent the spread of germs.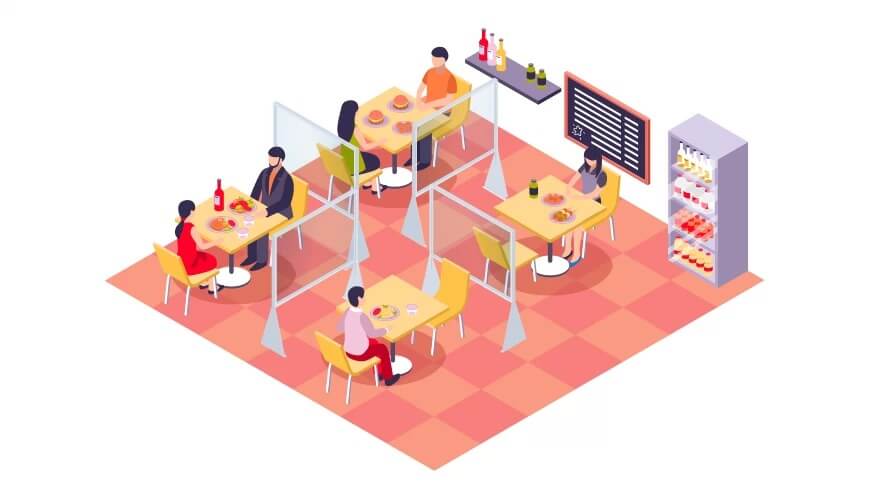 How are the plastic screens made?
The plastic screen is made from shatterproof easy-to-clean plastic. The social distancing screen can be easily removed by sliding in and out of place. The cough and sneeze-proof screens sit on a sturdy steel box with two rubber feet for grip to avoid unwanted movement or slipping in a work environment. The steel construction also means that the structure can be easily wiped down during cleaning.
The lightweight structure is easy to move around or replace if needed. Available in two different sizes as standard, but with bespoke options available, see sizing and pricing below:
Full-screen type: 1600mm high x 1500mm wide ( Plastic screen size 1400mm high x 1500mm wide )
Half screen type 1700mm high x 1500mm wide ( Plastic screen size 1000mm high x 1500mm wide )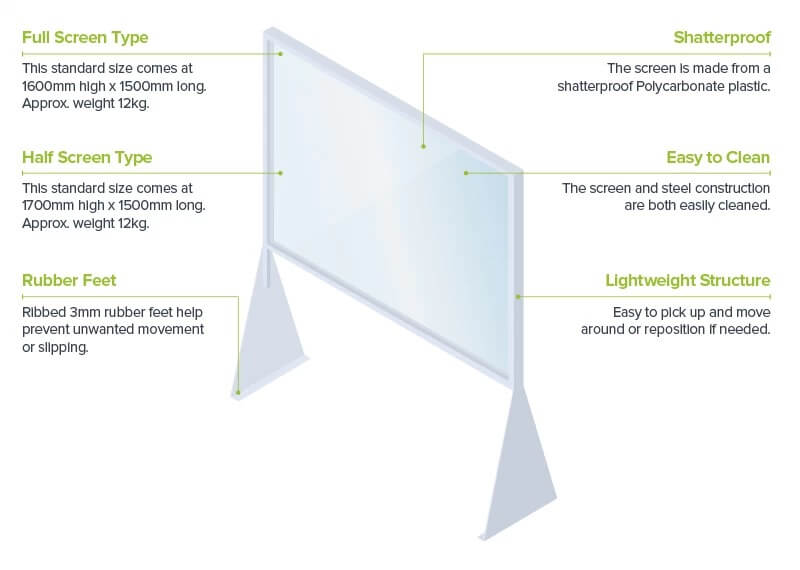 Please use the form on the right to send an enquiry, or contact us directly.