Viton Sealant & Adhesive
Viton high-performance adhesives and sealants are made with Chemours Viton™ and are suitable for a range of applications.
Viton adhesive
Aquaseal's Viton adhesive is a flexible substance with a range of purposes across industries and part of our new Viton Rubber and Sponge range.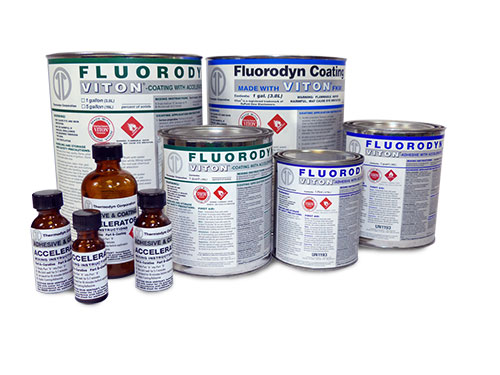 Why choose Viton adhesive?
Easy to mix and apply
Good adhesion where others may fail at high temperature
Withstands temperatures of 200°C continuous with excursions to 300°C
Patented cure system allows quick setting at room temperature
Resists aggressive vapours, oils, and extreme environments
Ideal applications for Viton adhesive

Bonding and sealing electrical harnesses
Seals and repairs to fuel tanks to stop fluid leaks
Bonds rubber to rubber (even EPDM)
Bonds rubber to metal surfaces, when primed
Bonding cord into O rings
Bonding oven door gaskets
Glues metal to metal
Fluorodyn caulk sealant
We also offer an Aquaseal Fluorodyn™ Caulk Sealant made with Chemours Viton™ Fluoroelastomer.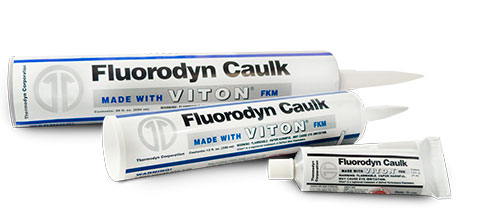 Why choose Viton caulk sealant?
This is perfect for splicing fluoroelastomer parts, sealing gaps and flanges, and sealing lined pipes. It can also be used safely in corrosive and hazardous environments as it will not easily erode.
The advanced compound system provides excellent corrosion resistance in the uncured state as well as increases after curing to virtually all chemicals.
Fluorodyn™ has a shelf life of 2 years; it is compounded with 75% solids making it an easy-to-apply, single component caulk needing no mixing, and eliminates expensive waste traditionally associated with other 2 part systems.
Ideal applications for caulk sealant
There is no need for mixing with the caulk sealant and it can be applied with a household caulk gun. Ideal applications include:
Caulking applications to seal gaps in metal ductwork floors and brickwork
Seating compound to bed gaskets onto pipe flanges
Lining inside any flange areas of pipes and ductwork
Coating for chimneys and flues to prevent sour gas or chemical attacking metal
MSDS available, request a spec with our contact form.